Dear friends and colleagues,
Following several requests for clarification received from those interested in the DRT2022 Catania (Italy) congress, we would like to point out that the deadline for sending abstracts is 10th May for all participants who have registered on the website. There are two registration fees:
Early Bird discounted fees that will close on 31th March (last call – initially set for 1st March, postponed the first time to 15th March);
Late Bird fees that will come into force on 1st April; it will still be possible to send the abstracts by the deadline (10th May).
The DRT2022 Catania Organizing Committee
Please note: a participant already registered as Early-bird can, if necessary, send the abstract even after the Early-bird closing date (without any penalty or supplement to be paid) to the following email address: eugenio.fazio@drt-society.org.
DRT2022 Catania meeting – Early bird fee & abstract submission postponed to 15th March 2022
Dear friends and colleagues,
In order to encourage greater participation in the DRT 2022 conference in Catania, we are pleased to inform you that the deadline for submission of abstracts (and the related reduced Early bird registration fee) has been postponed to 15th March 2022. The deadline to apply for support for PhD students and early-career researchers has also been postponed to 10th March 2022; please come forward, you will be offered the extra programmed activities (e.g. workshop/field trips/social dinner) that you would like to participate in and also the possibility to stay for free during the days of the conference in double room accommodation near the conference venue. We are looking forward to your contributions to the next DRT conference in person (and also online) for a rich line-up of interventions thanks also to the valuable contributions of the invited speakers. We will tell you more in the second circular shortly on the official website, so stay tuned.
The DRT2022 Catania Organizing Committee
Click here to register for the DRT 2022 Catania International meeting
The 23° DRT meeting will be hosted in Catania (Italy) from 5th to 7th July 2022 at the University of Catania (venue: Benedictine Monastery Catania | Monastero dei Benedettini); fees, deadlines and further information will be available soon on the DRT European Society official webpage. Pre- and post-conference excursions to Mount Etna, the crystalline complexes of Calabria, and the Iblei mountains are also included in the program.
Monday 4th July: Pre-conference excursion (Etna) and icebreaker party;
Tuesday 5th July: Opening ceremony. Oral and poster sessions;
Wednesday 6th July: Oral and poster sessions, business meeting, and conference dinner;
Thursday 7th July: Oral and poster sessions, closure ceremony;
Friday 8th & Saturday 9th July: Post-conference fieldtrip (Calabria crystalline basement);
Sunday 10th July: Post-conference fieldtrip (Hyblean plateau – Siracusa and Ragusa districts).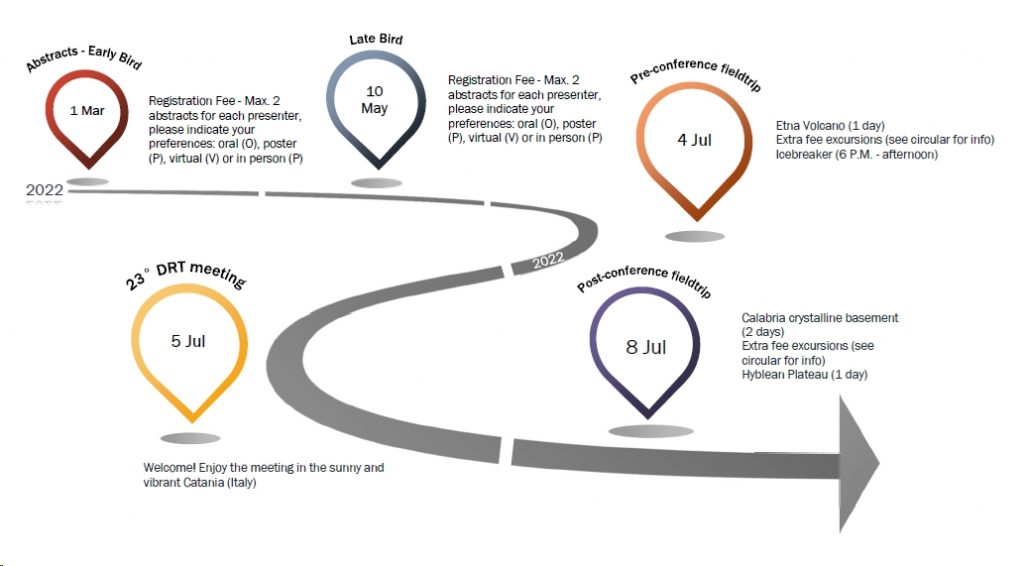 Scientific patronages and sponsorships:
Università degli Studi di Catania
INGV (Istituto Nazionale di Geofisica e Vulcanologia);

SGI (Società Geologica Italiana);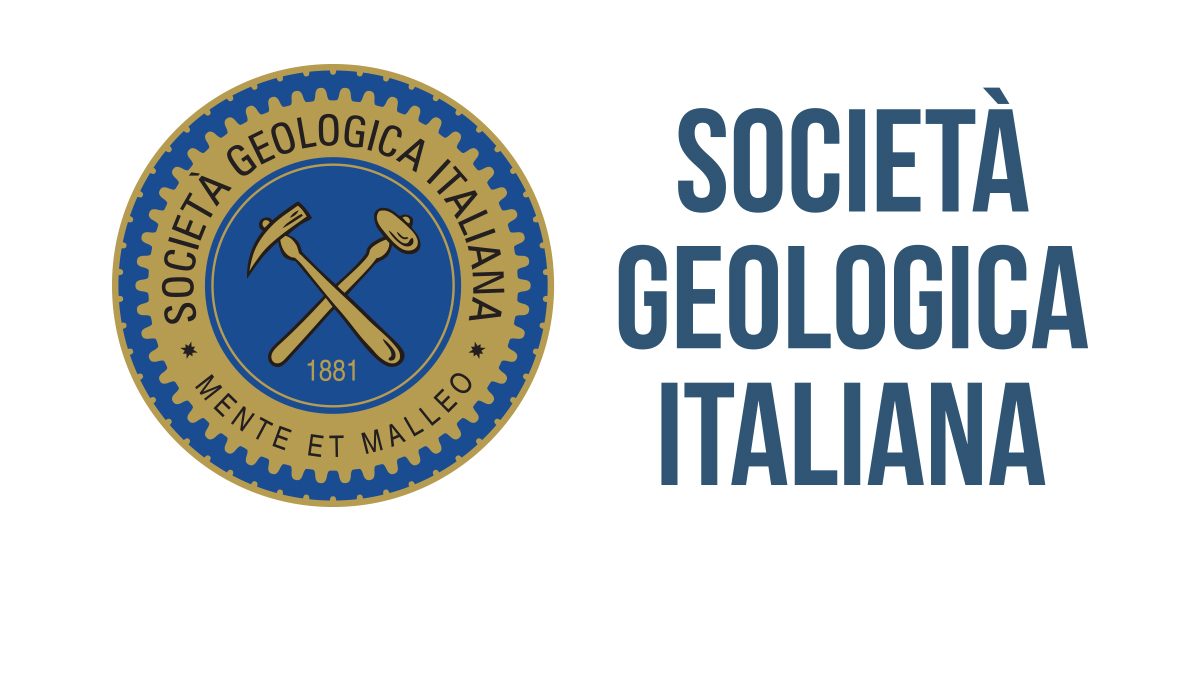 SIMP (Società Italiana di Mineralogia e Petrologia)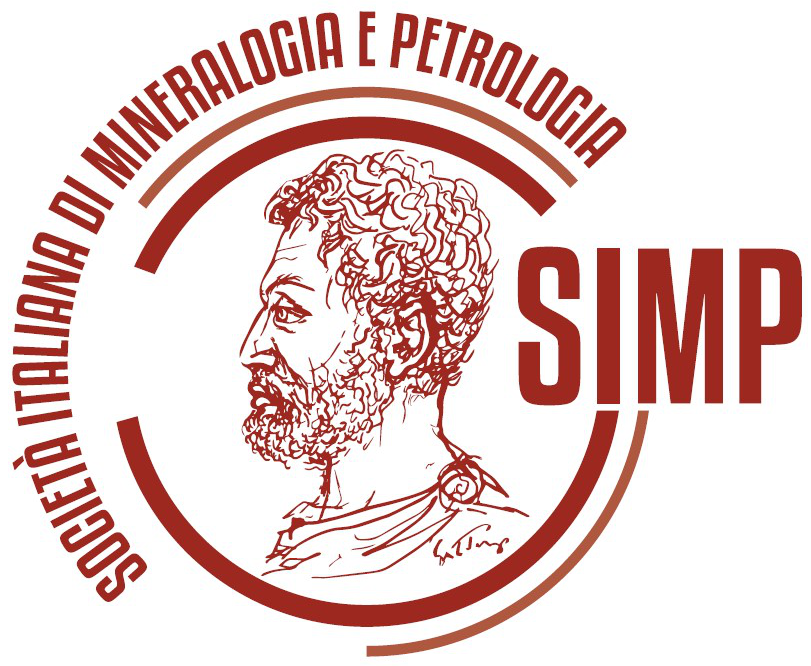 CNG (Consiglio Nazionale dei Geologi)
Assessorato Regionale del turismo, dello sport e dello spettacolo – Sicilia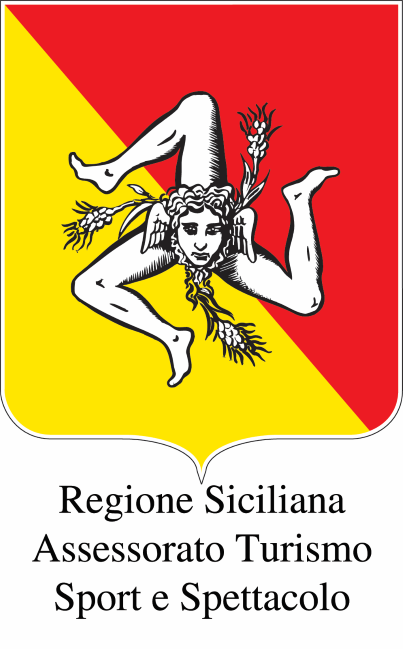 ORGS (Ordine Regionale Geologi di Sicilia)
Topcon Positioning Group